The last pot
A downloadable game for Windows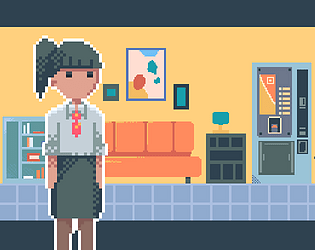 The game :
The last pot is a 2D pixelart narrative game. You play as Alyssia, the dreamed employee on her last day of duty in a company where she worked all her life. But beware of the calm water...
This short game was made during the ENJAM, from CNAM-ENJMIN (France, Angoulême) within 48 hours. The subject was "Party like there's no tomorrow".
Trigger warning : violence, gore.
Our team :
UX, Game designer
Jeremy Fongue (Demontoon)
Programmers
Guilhem Pech (DarylWinters)
Simon Gigant (Zebu)
Sound designer
Damien Drouillard (Apoal)
Project Manager
Antoine Thévenoux (Bourbabour)

2D artist
Charline Faure (Graouh)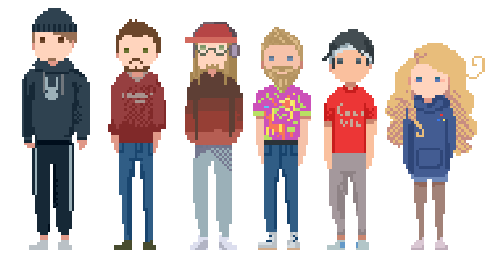 Comments
Log in with itch.io to leave a comment.
I gave it a go. That ending was the most wtf ending I ever saw
Haven't tried it yet, but I'm sure it'll be good by the look of it's title and pictures. Like they say, "You can never judge a book by it's cover."
Show post...

:d good story